ADK Z-Mods (Silver Edition) 9-Polar Pattern Tube Condenser Microphones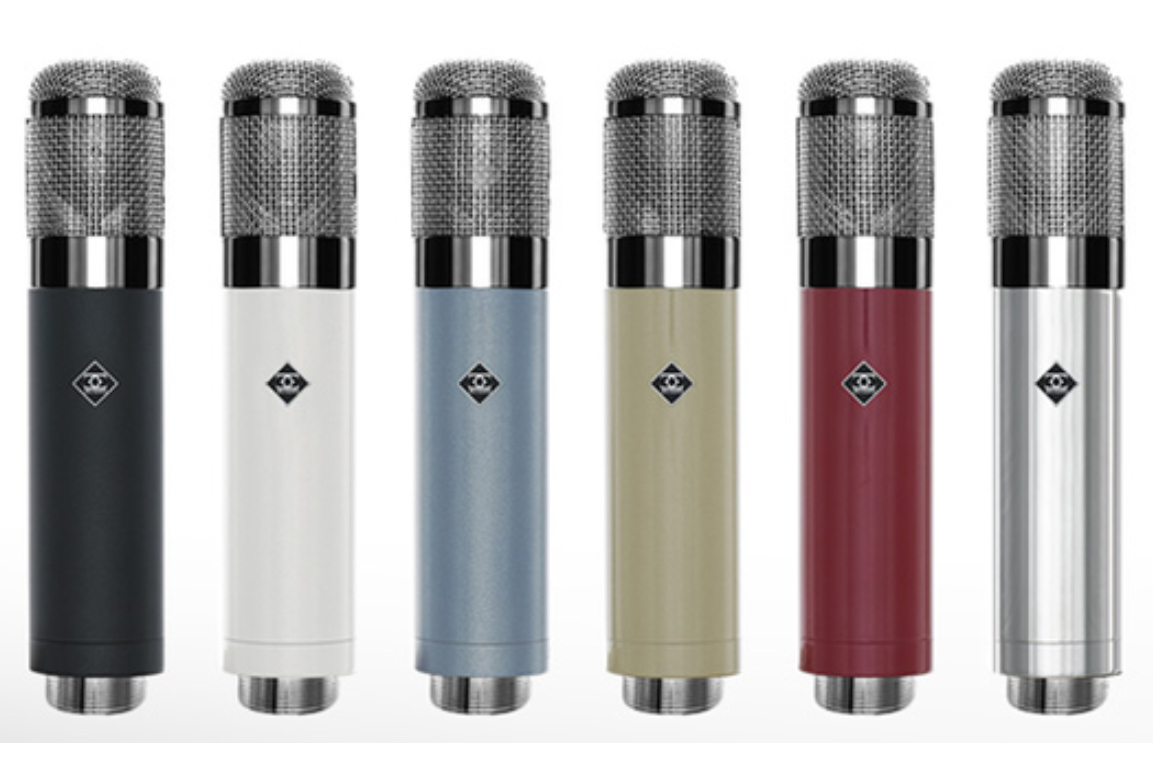 ADK Z-Mods (Silver Edition) 9-Polar Pattern Tube Condenser Microphones
Your choice of ADK Custom Shop's Multi-Pattern Capsules, Full Accessory Kit in Premium TWEED Flight Case, Accusound SILVER Cables, PLUS BONUS GE 5-STAR TUBE only from ProAudioToys!
sale
ADK Z-Mod Tube Microphone (SILVER Edition)
The ADK Z-Mod Tube Microphone (SILVER Edition) is a highly customizeable microphone built for each client, based on one's preference for Historical & Vintage Characteristics.
The ADK Z-Mod Tube Microphone (SILVER Edition) includes the Z-Mod chrome grille, powder-coat chassis, a jewel box of valves, and Premium TWEED vintage-style flight case, and premium Accusound SILVER cables.
The ADK Z-Mod Tube Microphones are Class A (Discrete) 9 Polar-Pattern Tube (Valve) Condenser Microphones hand-built as "One-Offs" using a custom Belgium-Designed PC Board built with Hi-Fi methods and materials, using a "No-Corners-Cut" approach. Features German Hand-Selected Valve, Top-of-the-Line Components (like a USA Jensen Transformer) with Australian-Designed GK capsules from the Custom Shop "Capsule-Bank". Based on ADK's Area 51 TT chassis, this is a totally Customized Product can be custom-built "One-Off" for each client based on one's preference for Historical, Vintage Curves -Microphone Response Characteristics. So, if you want a specific color for your capsule choice, then we can do that!
Nobody has used and sold more ADK Microphones than Greg at Pro Audio Toys. Call him at 503-640-7410 with any questions you might have.
Choose Your Capsule:
ADK Custom Shop "Crème de la Crème" Z-Mod-47: The Z-Mod-47 has Mellow, yet, Historically "Later" Microphone Response Curve. Smooth but with Attitude. More natural, but with less pushed presence and more open top. Rich lows that remain tight.

ADK Custom Shop "Top Banana" Z-Mod-251: The Z-Mod-251 has a silky, ambient 'air-band' boost, similar to a famous Vintage Austrian Tube Microphone.

ADK Custom Shop "Ruby Lips" Z-Mod-12: The Z-Mod-12 is the Most Brilliant of all ADK Z-Mod-Series Custom Valve Microphones. Almost Effervescent High-End.

ADK Custom Shop "Blue Suede" Z-Mod-67: The Z-Mod-67 has the early 60's vibe. Almost imperceptibly Mellow. Scoops nasal, sibilance issues in a subtle way. More presence than the 47, but less top-end.

ADK Custom Shop "Black Beauty" Z-Mod-49: The ADK Custom Shop Z-Mod-49 is more of a vintage 50's vibe taken from the "7" capsule. Very smooth, almost dark top with a full mid and round bottom. Great for vocal, strings, and trumpet. Seriously, if you've ever felt like every other tube microphone is still too bright for you on top, but you like the responsiveness of a tube powered condenser capsule, then THIS is the choice for you!

ADK Custom Shop "Shining Silver" Z-Mod-800: The Z-Mod-800 is the Most Brilliant of all ADK Z-Mod-Series Custom Valve Microphones. It cuts thru a heavy mix like no other Z-Mod. Especially Designed for Rap and Hip Hop Artists.
Choose Your Transformer:
Recommended (If you choose this option you will get the transformer that ADK Custom Shop recommends by default, based on the capsule you selected). Or if you know which transformer you want then you can specify any of the following:

Jensen USA Transformer: The Jensen adds a bit of a "smiley face" character to the response of the microphone. Translated, that means a lifted top and bottom. It's like having a built in sweetening curve on top of the capsule's response. An excellent pairing with the Z-Mod-251.

Lundahl Transformer: Lundahl transformers are known for their flat-frequency-response. So, nothing is hyped here. This is a great choice with the Z-Mod-67 variant (makes the Z-Mod-67-L). The Lundahl keeps the top smooth and the perception of the mid-range is that it is increased. The lows stay well behaved - not bloomy. But certainly not a boring choice of transformer! The music is in the mid-range.

Sowter Transformer: There is just something "magical" that happens with the Sowter when you choose it to go in the Z-Mod-12 or in the Z-Mod-47. The mid-range comes alive in a special fashion.

Lehle Transformer: The Lehle is a Custom Transformer with what is considered the most Audiophile Characteristics of all our Transformer Options. The Lehle when combined with the ADK-251 Capsule that adds even more sheen, creating a modern sound that closely emulates the rising top-end of a more modern "800" Series Mic.
ADK Z-Mod Tube Microphone (SILVER Edition) Includes:
Elegant American-Made Tweed Flight Case

American Chrome and Powder-Coat Chassis

Hand-Crafted in USA Electronics Assembly

Wooden Velvet Lined Microphone Case

HD Ring-Shock Combination Suspension Mount

Low-Profile Ring Mount (Hard-mount)

Foam Windscreen

Pop Filter Pop Filter (w/ Gooseneck and Clamp)

Switchable 230/115v Power Supply w/ 9 Polar Patterns

16′ Accu-Sound Silver-Pro 7-Pin Tube Microphone XLR Cable

16′ Accu-Sound Silver-Pro 3-Pin: Silver-plated XLR Cable

Spare Elastics for Shock Mount

Extra Low-Noise Valve/Tube Sampler Pack for fine-tuning tonality
ADK Z-Mod Tube Microphone (Copper Edition) Includes
Premium Aluminum Flight Case

Wooden Velvet Lined Microphone Case

Elastic Shock Mount

Low-Profile Ring Mount (Hard-mount)

Foam Windscreen

Pop Filter (w/ gooseneck)

Power Supply w/ 9 Polar Patterns

15' Accusound Oxygen-Free Copper 7-Pin Tube Microphone Cable: 7-Pin cable for tube microphones

10' Accusound Oxygen-Free Copper 3-Pin: XLR Microphone Cable

Additional Tubes including GE-5 Star 6072A, Only from Pro Audio Toys
What Professionals Are Saying...
" Classic styling, Classic Sound! Frankly, I can't tell the difference between the ADK Z-251 and a vintage Telefunken ELA-M251."
Chuck Ainlay - Mark Knopfler, Dire Straits, Vince Gill, Wynonna, Trisha Yearwood, George Strait, Marty Stuart, Melissa Etheridge and a TON of other world-class artists
" This is one of the very finest microphones I have ever purchased, period. Classically identifiable sound quality, amazingly well made, astonishingly Quiet and customer service second to none. I will be buying more of these microphones!"
Bernie Becker - Legendary Engineer - Frank Sinatra, Neal Diamond, Tupac
" All through my career I have been looking for a "good" U-67. Now the search is over with the ADK Z-67. It is a perfect microphone for critical vocals and female voices and compare very favorably to any U-67 I have heard. It also shines on acoustic guitars and anything that needs an open top end without over pronounced upper midrange. I love the ADK Z-67!"
Michael Wagener - Legendary Engineer - Mötley Crüe, Metallica, Megadeth, Dokken

"First thing I noticed I noticed was the significantly lower self-noise of the Z-67 [vs. favorite U67]. On pick-strummed guitar, however, the Z-67's presence bump highlighted the plectrum-on-string detail that I was looking for. On JT's voice this mic was just stunning. It complimented his true tone with a clarity that Iâ??ve been searching for. It was head and shoulders above the U-67. . . ."
Ryan Hewitt - ADK Z-67 Review in Tape-Op Review Issue #100 - Recording / Mixing Engineer - Avett Brothers, The Band Perry, Sheryl Crow, Brandi Carlile, Jamie Cullum, the Red Hot Chili Peppers, blink-182, Flogging Molly, The Alkaline Trio, Three Days Grace, We Are Scientists, Tom Petty, and John Frusciante
" The words that instantly come to mind with the Z-67 are rich, weighted and dimensional. Overall on her voice it offered a very real, you-are-here sound that had a natural weight along with a nice sparkly high end-sparkly as in exciting and not harsh or bright. I also fell in love with the Z-67 on a number of acoustic guitars, especially on 12-string where it was full and detailed, scooping out a touch of the boxy mids. The Z-67 offers a very classy rich sound - very 3D with the perfect hint of vintage vibe."
Paul Vnuk, Jr - Z-67 Review in May 2014 Issue of Recording Magazine